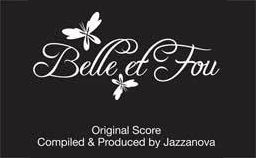 Thanks to my friend Alex I recently discovered the Jazzanova group, which proposes very interesting nu-jazz and chillout music. I'm listening to their albums, finding them innovative. "Belle et Fou" is particularly interesting, and I'm continuously listening to "Outlines — Just A Lil' Lovin' (DJ Edit)". Since Jazzanova are published by Sonar Kollektiv, you can buy albums in the traditional Compact Disc form or download them in MP3 and WAVE format, without any DRM applied. You are so free to copy your legally purchased music everywhere, listen in any MP3 capable appliance and make as many backups (real backups, not illegal copies!) as you need.
Sonar Kollektive price policy is also aggressive, so "Belle et Fou" is sold in MP3 format for 6.99 €, a very affordable amount that discourages illegal copies of the album.
You can also try the album tracks before deciding if you want to buy them, since low quality MP3 are available for download, and you can decide to buy only one track. For example in "Outlines — Just A Lil' Lovin' (DJ Edit)" detailed page you find the link to the low quality MP3.
Enjoy Jazzanova's music :-)